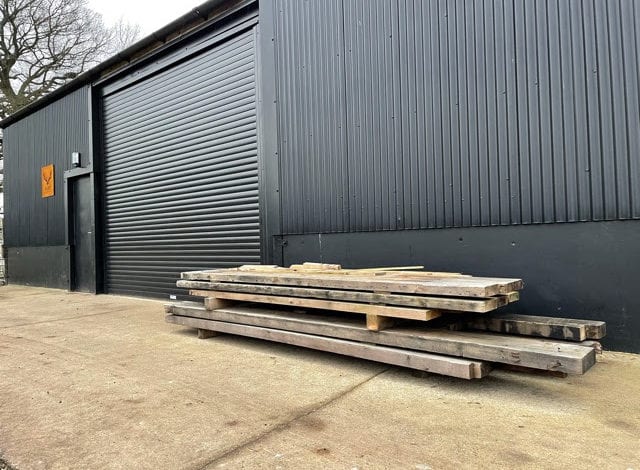 The Gresham Hotel has revealed it is undergoing a £17m redevelopment that has "kept a solid commitment to sustainable practices and supporting the local community".
During construction, new owner Aimrok Holdings has reportedly kept a "strong focus" on "actively contributing positively" to the environment and giving back to the local community by donating materials that were no longer needed to local companies, in a bid to reduce waste and support small enterprises.
Ben Adams, owner of furniture business, Rust Collections, collected wood from the site, to make high quality furniture with reclaimed materials that he "usually has to hunt down for himself".
He said: "Having the opportunity to repurpose the wood which came out of The Gresham redevelopment was great! Usually I have to source materials myself, so I was delighted to get a phone call and be able to collect the wood and take it for free to reuse, otherwise these pieces would have ended up in a dump.
"Sustainability is important to our business, and it was refreshing to see a large business act responsibly too, as the company was very proactive in trying to get rid of the wood in a way which was environmentally conscious."
Snizhana Yesaulenko, director at Aimrok Holdings and MD of Cube Construction said: "Through the entire process, we have wanted to give back to the local community as much as we can. We are all about community and being sustainable in our actions, so we're delighted that a local business has been able to put old wood which came out of the building to good use and repurpose into beautiful pieces. I can't wait to see what will come of it."
The Gresham is on track to open in Autumn 2021.